SUDDEN LOSS SUPPORT GROUP
GROWING THROUGH YOUR GRIEF
All Sudden Losses
Grief is a natural response to the loss of someone or something very dear to us. Anyone can experience grief and loss, but each person is unique in how he or she copes with these feelings. It is important to have the support of other people, especially those with similar experiences such as suicide, substance loss, or accident, or sudden illness.
If you are a woman who has previously attended any of the EricsHouse "Understanding Your Grief", we invite to join "Growing Though Your Grief" .
You will learn healthy coping skills to aid in your healing and integration of your loss. This group is for people who have accepted their loss and are ready to learn how to live forward in a way that allows happiness and joy once again.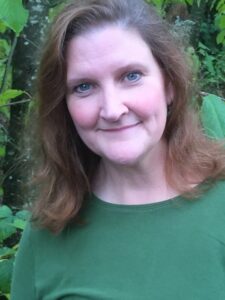 This group will be facilitated by April Boyden. April is a Spiritual Companion, Interfaith Chaplain, Art as Intuition Facilitator.
April has served as a Hospital, and Hospice Chaplain for more than 30 years. Certified as a Spiritual Companion in 1999, she has more recently continued her studies at the Chaplaincy Institute in Berkeley, California where she expanded her love and knowledge of the spiritual practices of the world's many and diverse faith paths. April is also a Grief Companion for EricsHouse and is certified in Dr. Alan Wolfelt's grief companioning model of grief support. She offers compassionate, loving support to many people who are struggling with their loss.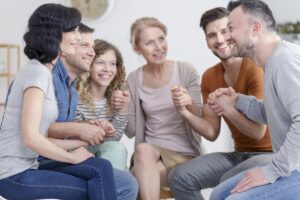 This group will be limited to 12 people and will run for 9 weeks beginning on Monday, March 1, 2021. Sessions will be held virtually on a bi-weekly basis.
March 1 – 5:00 pm AZ Time (7:00 PM EST Time – 4:00 PM pst)
Daylight Savings Time begins on March 14, 2021, the following sessions will be held at 5:00 pm AZ Time (8:00 PM EST Time – 5:00 PM pst)
March 15 – March 29 – April 12 – April 26 – May 10 – May 24 – June 7 – June 21
You will receive a copy of Dr. Alan Wolfelt's book "Journey Through Grief" and a journal to reflect your thoughts and ideas on healing.
We charge $45.00 to cover materials and expenses. Scholarships are available.
PRE-REGISTRATION IS REQUIRED. Please email April at april@ericshouse.org to determine if this is the right group for you. Once you are pre-registered, you will receive a link to complete your registration.