Understanding Your Grief:
Substance Loss Support Group for Women
If you have lost someone you love to alcohol or drugs, you are most likely experiencing the complicated grief that surrounds losing someone to substance abuse.   Feelings of shame, stigma, guilt, anger, blame, shock, and isolation are all common feelings, yet they are so difficult to understand.  If you have lost someone you love to a substance of any kind, this group is for you.  You will be part of a small group that includes other substance loss survivors who are working through a complicated set of emotions.   Our groups provide a safe, intimate place to talk about your feelings of loss and to remember the one who passed.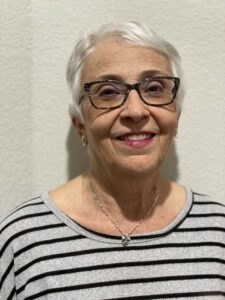 This group will be facilitated by Charlotte Schwarz.  Charlotte has been participating in prior groups organized and facilitated by EricsHouse.   Charlotte was born in New Orleans, lived and taught in Alaska for 26 years. Moved to Arizona in 2002. She is married to Jeff. Her family includes two sons, a daughter, a son-in-law, a daughter-in-law, and three grandsons. They have three members with the disease of alcoholism/addiction.
Two members are recovering, but we lost our oldest son to complications from his use of heroin in 2016.  She has been in Alanon for 25 years in April 2021.
She is leading a support group as a Grief Companion because she wants to honor Brady and give meaning and a positive outcome to losing him to this disease. She wants to support others on their grief journey and share her experience, strength, and hope with them to help with their healing.
Charlotte has had so much support on her journey, especially from the programs offered by  EricsHouse. The grief support groups, workshops on journaling, readings by Melinda Vail-Medium, lectures by many specialists, many outdoor healing activities and so many more. She wants to pay it forward to others that are grieving.  She is very grateful for this opportunity.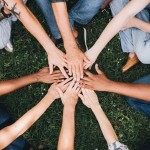 This group will be limited to 12 people and will run for 9 weeks beginning on Tuesday, March 2.  Sessions will be held virtually on a bi-weekly basis.
March 2 – 6:00 pm AZ Time (8:00 PM EST Time – 5:00 PM pst)
Daylight Savings Time begins on March 14, 2021, the following sessions will be held at 6:00 pm AZ Time (9:00 PM EST Time – 6:00 PM pst)
March 16 – March 30 – April 27 – May 11 – May 25 – June 8 – June 22
You will receive a copy of Dr. Alan Wolfelt's book "Understanding Your Grief after a Drug-Overdose Death" and journal to use to reflect your thoughts and ideas about healing.
There is a $45.00 charge for this group to cover the cost of materials. Scholarships are available.
PRE-REGISTRATION IS REQUIRED. Please email Charlotte at char11@cox.net to determine if this is the right group for you. Once you are pre-registered, you will receive a link to complete your registration.