Understanding Your Grief:
Suicide Loss for Women
If you have lost someone you love to suicide you are most likely experiencing the complicated grief that surrounds this loss. We experience feelings of shame, stigma, guilt, anger, blame, shock, and isolation – these are all common feelings yet they are so difficult to understand.
If you have lost someone you love to suicide, we invite you to join our group. You will be part of a small group that includes other suicide loss survivors who are working through a complicated set of emotions. Our groups provide a safe, intimate place to talk about your feelings of loss and to remember the one who passed.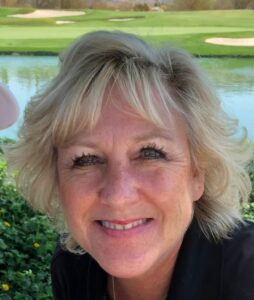 Laurie Savoie, the mother of three, turned her grief and sadness into a life-changing passion to help others and is involved in Helping Parents Heal as the secretary and active participant. Laurie joined HPH when it was in its' infancy, in 2011. In addition, Laurie is involved in HOPE ASAP (an online Facebook group started by Jennifer Dulski for people who have lost loved ones to addiction), Always & Furever Midwest Animal Sanctuary, a Senior Dog rescue saving so many four-legged souls, and providing a healing service, Reiki with Messages at Eric's House in Paradise Valley, AZ, all to make people and the World feel better. Laurie is also a Grief Companion for Eric's House. Her family has also created a book called The Ripple Effect: Invisible Impact of Suicide. Every penny made from book sales goes toward buying more books that are donated to suicide prevention groups, schools, therapists, doctors, libraries, and families who have lost loved ones to suicide – in essence, anyone who has the desire to lift up someone's life. To know you are not alone and you are loved. Laurie is also featured in two documentaries: Life to Afterlife: Mom, can you hear me? and Life to Afterlife: I Want to Talk to The Dead.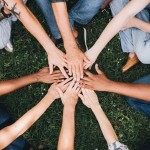 This group will be limited to 12 people and will run for 9 weeks beginning on Tuesday, March 2. Sessions will be held virtually on a bi-weekly basis.
March 2 – 6:00 pm AZ Time (8:00 PM EST Time – 5:00 PM pst)
Daylight Savings Time begins on March 14, 2021, the following sessions will be held at 6:00 pm AZ Time (9:00 PM EST Time – 6:00 PM pst)
March 16 – March 30 – April 13 – April 27 – May 11 – May 25 – June 8 – June 22
You will receive a copy of Dr. Alan Wolfelt's book "Understanding Your Grief after a Suicide" and a journal to use to reflect your thoughts and ideas about healing.
We charge a fee of $45.00 for this group to cover the costs of materials. Scholarships are available.
PRE-REGISTRATION IS REQUIRED. Please email Laurie at laurie@ericshouse.org to determine if this is the right group for you. Once you are pre-registered, you will receive a link to complete your registration.