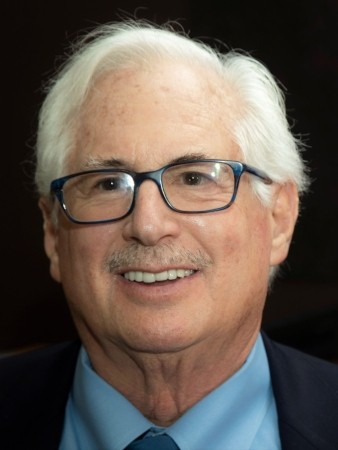 Dr. Michel Sucher
Dr. Sucher was educated at Wayne State University where he received a Bachelor of Science Degree in 1968 and a Medical Degree in 1972. Dr. Sucher's internship was at Sinai Hospital of Detroit in Detroit, Michigan and he underwent residency training at Indiana University Medical Center in Indianapolis, Indiana. From 1974 through 1994 Dr. Sucher practiced emergency medicine and served as an emergency department director at two Honor Health facilities in Scottsdale (Osborn and Shea). He served as President of the Medical Staff of Scottsdale Healthcare (now Honor Health) Osborn during 1994.
He practices addiction medicine and served as the medical director of the physician health program/professional health programs for the Arizona Medical Board and the Arizona State Board of Dental Examiners from 1992 until November 2019 when he transferred those programs to Community Bridges, Inc. He was also President of the California Physicians Health Program from its founding in 2008 until May 2020. He has served as the President of the Nevada Professional Assistance Program since August 2017. Additionally, he serves as a consultant in addiction medicine to most other healthcare regulatory agencies and boards in Arizona.
He has served as the Acting Medical Director of the Division of Behavioral Health at the Department of Health Services, State of Arizona (2005-2006). Additionally, he served as the Acting Medical Director of the Bureau of Emergency Medical Services at the Department of Health Services, State of Arizona (2002-2004). He served as the Chief Medical Officer for Community Bridges Inc. which is a community substance abuse and mental health treatment program in the greater Phoenix area and throughout the state of Arizona from 2002 until April 2020. He was appointed to the CBI Board of Directors in April 2020 upon his retirement as CMO.
He also served as the medical director for Community Medical Services from 2011-2016, which is the largest opioid treatment program in Arizona and also has programs in Montana, North Dakota, Ohio, Illinois, Michigan, Texas, and Alaska.
Presently, as a consultant to Community Bridges, Inc. he serves as senior medical director of the CBI Professional Medical Monitoring Program and as Program Director of the CBI/Honor Health Addiction Medicine Fellowship. Dr. Sucher directed the formation of the first Addiction Medicine Fellowship program in Arizona in 2018 as a collaboration between CBI and Honor Health.
As of June 2019, he became the Executive Medical Director of Meadows Behavioral Healthcare which is a nationally known treatment facility for substance use disorders, sexual compulsivity, and trauma. In that role, he also is the medical director of Broad Beach Recovery Center, a wholly-owned Meadows Behavioral Healthcare facility in Malibu, California. He also currently serves as an attending addiction medicine physician with Community Medical Services. In 2019 he was appointed to the Advisory Board of True Mobile Health, Inc. headquartered in Scottsdale, Arizona.
Dr. Sucher is a member of the medical staff of Honor Health Osborn, Shea, and Thompson Peak as well as Banner Behavior Health Hospital all in Scottsdale, Arizona. He is the medical director of physician health for Honor Health and the consultant for physician health for the Banner Health system. He holds teaching positions throughout the greater Phoenix metropolitan area.
Dr. Sucher is a Distinguished Fellow of the American Society of Addiction Medicine. He was granted Diplomate Status by the American Board of Addiction Medicine in 2009. He is also certified as a Medical Review Officer by ASAM. Additionally, he is a Past President of the Arizona Society of Addiction Medicine. He is a nationally known speaker on addiction medicine and professional health issues.
From January 1995 through July 2001 Dr. Sucher served as Senior Vice President and Chief Medical Officer of Rural/Metro Corporation. His responsibilities included oversight and management of all medical issues of the corporation including education and training, quality improvement, corporate compliance, government relations, and business development. From early 2000 until July 2001 he served as CEO of Rural/Metro Latin America which provided services in Argentina, Bolivia, and Brazil. Rural/Metro Latin America was a $ 55MM annual revenue business unit of Rural/Metro Corporation. Rural/Metro Corporation was, at that time, the 2nd largest ambulance company in the United States.