EricsHouse Governing Board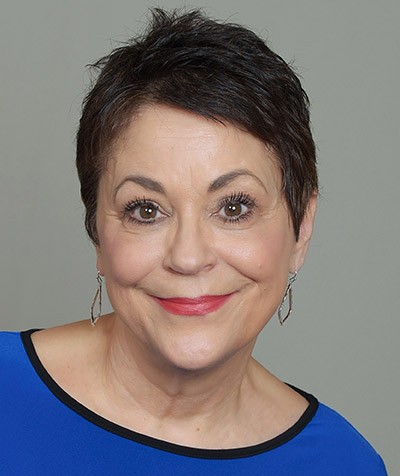 Founder / Chairman
Marianne Gouveia,
Professional Certified Coach (PCC)
Certified Grief Recovery Specialist (GRS) Certified Grief Companion (Dr. Wolfelt Method)
Marianne spent 35 years as an aerospace and defense executive. She was President and Vice President along with various other capacities with a concentration on international business development and program management.  She owned and operated an international aerospace company for more than 10 years.
Marianne left corporate America to pursue a business coaching certification through the Institute for Professional Excellence in Coaching (iPEC) and is a Professional Certified Coach (PCC) with the International Coaching Federation (ICF).  After the loss of her youngest son, Marianne chose to turn her tragedy into good for others.  She founded EricsHouse in 2017 to help those left behind sort through these devastating losses in order to integrate their grief so they may find joy and happiness again.  EricsHouse helps people rise, survive, and thrive even in the face of devastation.
Outside of her corporate life, she experienced a number of life transitions encompassing career, business, loss of a sibling, loss of a child, loss of parents, a divorce, a Down Syndrome son, a Down Syndrome sister.  
Founding Member, Treasurer – Gregory Eckerman
Greg is an aerospace mechanical engineer by training and has spent the majority of his career working in the aerospace industry and then as a business process improvement (BPI) consultant.  
After his youngest stepson Eric died, Greg struggled to express and deal with his grief – as many men do.  Long-held priorities seemed less significant, new values took precedence.
Greg and Eric's Mom founded EricsHouse in 2017.  Since then, he has become a Grief Specialist, leads Men's Groups and Retreats, and designed and built a variety of landscaping projects at EricsHouse.  He still works as a BPI consultant when the right projects come along.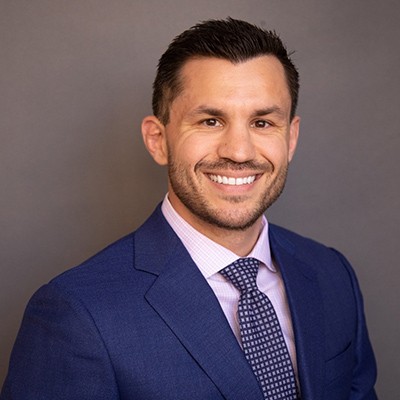 Founding Member – Robert Gruler, Esq.
Robert Gruler is an attorney and a founding partner of R&R Law Group, a criminal defense law firm located in Scottsdale, AZ. R&R Law Group serves good people facing criminal charges and helps them take back their lives while providing Safety, Clarity, and Hope along the way. Rob received his Bachelor of Arts degree in Political Science from Arizona State University and then went on to receive his Juris Doctorate from the Phoenix School of Law, graduating in the top 15% of his class.
After building a successful law firm, Rob recognized the injustices that his clients endured while navigating the criminal justice system. This led him to create a YouTube channel called Watching the Watchers, which focuses on shining the light of accountability and transparency on police, prosecutors, judges, and politicians. With over 100K subscribers on YouTube and more than 1 million views a month, Rob is able to spread the importance of criminal justice reform and social issues to a worldwide audience.  
Rob is also the author of Beginning to Winning, a book focused on helping individuals charged with crimes fight their case.  He gives frequent workshops at rehabilitation centers explaining Arizona law and assists with pending cases.  He has created multiple courses ranging from marketing to everyday life practices that teach others how to systematize both their professional and personal lives. 
Rob is Eric's older brother and one of the founding members of EricsHouse, Inc.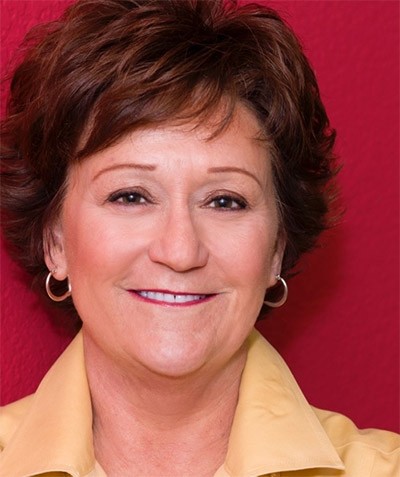 Vice-Chairman / PR, Marketing & Media – Patty Kincaid, ACC
Patty Kincaid has a passion for EricsHouse and supported the mission since its inception.  To the Vice-Chairman role, she brings 30 years of hands-on business experience and an unerring instinct for creating a productive environment for transformation as the mission of EricsHouse grows.  Her goal as PR/Marketing Chair is to use her knowledge and marketing experience to help educate and inform the local and national community about EricsHouse and the services it provides for loss survivors while creating lasting relationships with clients, community partners and the media.
As a loss survivor, Patty shares her experience.  "The traumatic death of a loved one is a life-changing event like no other.  At EricsHouse we strive to create an environment that will protect hearts, comfort grief and create a road map through to the rest of your life."
Patty is an Associate Certified Coach (ACC) through the International Coaching Federation (ICF) and has a current coaching practice focused on executives in transition.  She has spent her career working with businesses across the country to improve their leadership, business processes and bottom line.  Her background includes professional sales trainer, media consultant, marketing specialist and is currently the VP/GM for Media Staffing Network, a national executive talent acquisition and recruitment firm serving the media industry.
Director – Jean Nictakis
Jean offers her services in all three areas of EricsHouse's Integrative Grief Care.  She is trained by Dr. Alan Wolfelt in Grief Companioning, certified by the Christian Disciple Fellowship in Spiritual Direction, and is a certified Reiki Master Teacher. Jean maintains professional memberships in the Healing Touch Professional Association, Spiritual Directors International, and the Arizona Enneagram Association and also volunteers at Honor Health and Hospice of the Valley.  
Jean is married with three adult children and is a life-long scholar of religious studies and philosophies of energy and consciousness.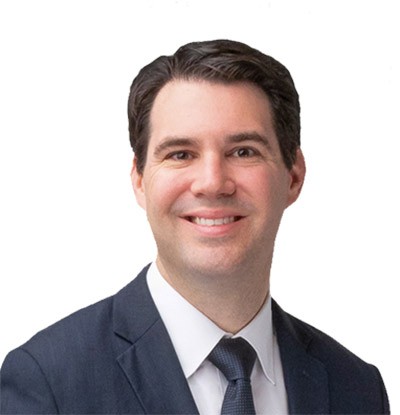 Director – Eric Ess
Eric has been practicing law since 2006 after graduating from St. Louis University School of Law.   Prior to law school, Eric earned his Bachelor's degree in accounting, summa cum laude, and Master of Accountancy from Truman State University.  He passed the CPA exam in 2002 earning the Bronze Medal Award for the third highest score in the State of Missouri.  Eric is a partner at the law firm of Husch Blackwell, LLP, where he specializes in estate planning for high-net worth individuals and families. He concentrates his practice on estate and tax planning, probate and trust administration, business succession planning and lifetime gift planning. Eric enjoys working closely with clients and helping them design and implement estate plans that will accomplish their goals. Eric has served as the chairperson of the Private Wealth Group at his firm since 2015. In his spare time, Eric enjoys spending time with his wife, Nicki, and their three children.
Eric is uniquely qualified to join the EricsHouse Board of Directors and brings his expertise for establishing an ethical, financially sound base on which to grow.  He is committed to strategically positioning EricsHouse on a path for future success.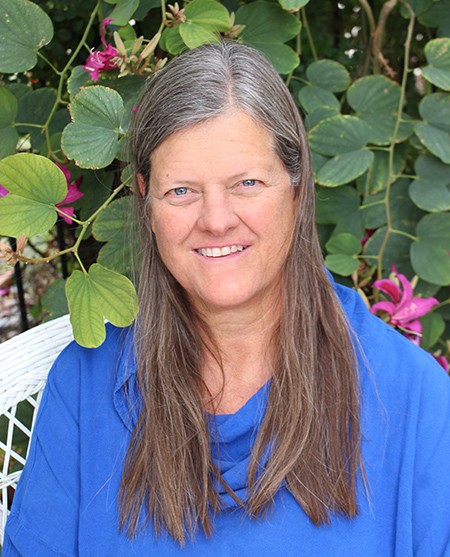 Integrative Medical Advisor — Kathleen Benjamin Rickard, DNP, APRN, FNP-C
Dr. Kathleen is a nationally certified Family Nurse Practitioner working in private practice since 1997 and specializes in energy medicine. Her 12 years of emergency nursing experience grounds her present work.
She maintains a strong practice integrating numerous holistic modalities including energetic healing, reiki, functional nutritional medicine, yoga, visceral manipulation, neuro-muscular manipulation, and life coaching. Dr. Kathleen has been invited to speak across the country on numerous holistic health topics. Her doctoral project was titled: Breathing Techniques Associated with Improved Health Outcomes and was published in 2015.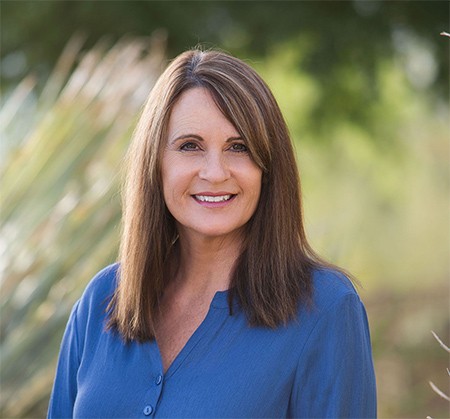 Board Member – Judy Zimet, Esq.
Judy Zimet is  a Lead Counsel rated personal and real property attorney and a Luxury Collection designated real estate associate broker with Berkshire Hathaway HomeServices.
Judy began her career in real estate twenty years ago and held licenses in Wyoming and Colorado. She owned a real property forensic company in Montana and then went to law school so that she could be a more effective advocate for her clients. After graduating magna cum laude and fourth in her class, Judy worked for a world-famous personal injury firm in Jackson, WY and a Phoenix estate planning firm before rejoining the residential and commercial sales market.
When Judy is not working, she is either volunteering for charities or enjoying her friends, both human and animal. Volunteerism has been a lifetime practice. After she lost her husband to cancer in 2001, Judy started Cheerful Heart, Inc., a Montana nonprofit that provides nonmedical assistance to people with cancer. In 2012 she founded Dog Is My CoPilot, Inc., a Wyoming nonprofit that sends animals at risk of euthanasia to parts of the country where they are in demand for adoption.  Judy has served on several nonprofit boards and has worked with nonprofits to found their organizations.
Judy asked to be involved with EricsHouse when she learned of this enormously underserved group left behind in their grief.  She has been involved in the creation and development of organizational pillars and board structure.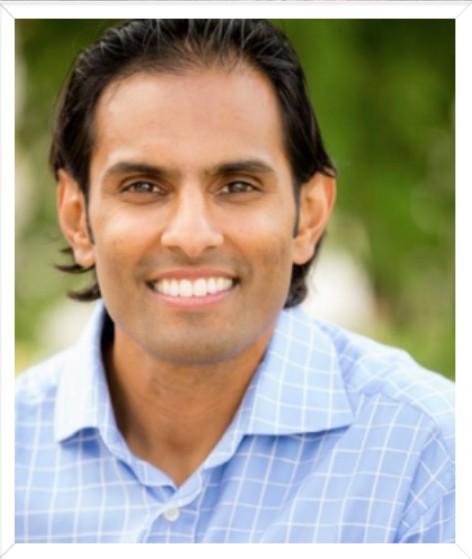 Director – Sanjeev Javia
Sanjeev Javia has been involved with causes supporting bereavement, grief and loss, for over 15 years.  Sanjeev is one of the original board members and individuals to help start Judi's House, a bereavement center in Denver that now, in its 19th year, serves thousands of families throughout Colorado each year.  His dedication to supporting non-profit endeavors has also provided him the opportunity to serve on advisory boards and volunteer at organizations such as Michigan From The Heart, Friends For The Youth, SAY The Stuttering Foundation For The Youth, and Alliance For A Healthier Generation.  
Sanjeev is excited and honored to be able to work with EricsHouse and offer the experience he gained from Judi's House as well as his business ventures. Sanjeev has an MBA from the Thunderbird School of Global Management and an undergrad degree from the University of Michigan.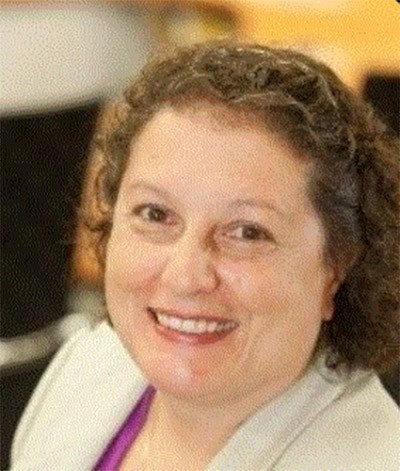 Research Director — Dr. Denise Campagnolo, MD
Denise Campagnolo graduated from the Ohio State College of Medicine in 1988. Her clinical and academic years were spent first as Associate Professor at UMDNJ-New Jersey Medical School, now Rutgers, devoting 11 years to academic pursuits. Afterward, she served as Director of the Neuroimmunology Program and Director of the Multiple Sclerosis (MS) Clinic for 6 years at the Barrow Neurological Institute, Phoenix AZ.
Denise left clinical practice and joined a major Bio-Pharmaceutical Company in 2010. She is a Medical Director involved in the execution of medical strategies and clinical trials. On a personal note, she adores her loving husband of 33 years, Tom; her beautiful children Emily and Thomas (birth 7/30/95 – angel date 7/18/15).
In addition to her role at EricsHouse, Dr. Campagnolo serves as Vice-President for Through a Parents Tears, a 501(c)(3) organization producing a film project following eight families through their loss of a child to suicide. This production is meant to point toward hopeful transformation and connection between children and their parents.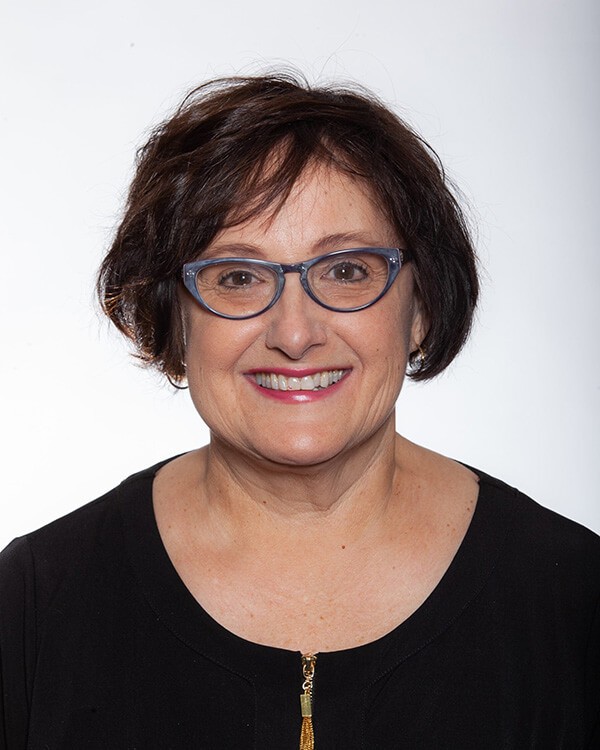 Secretary — Sara Combs
Sara Combs is a registered nurse, mother, and loss survivor. She found EricsHouse in 2018 after the passing of her son, Adam, to a fentanyl overdose. Once introduced to Marianne, healing was able to begin. "EricsHouse provided me with counseling and emotional support. Although my grief will always be with me along with my son's spirit, I feel I am growing each and every day."
Adam's Room at EricsHouse is sponsored by Sara. "It is full of love and is a reflection of my son's interests in music and sports."
Sara has been a nurse for several years working in various fields. However, after the loss of her son, she now works in the field of addiction recovery and mental illness. Having gone through a loss herself, Sara feels compelled to do what she can to change the stigma of addiction and to save lives. "Supporting EricsHouse and working in the field of addiction, brings me peace knowing others are being helped."