SAVE THE DATE: 10/8/22 Hope and Healing Virtual Fundraiser
Get ready for an afternoon of hope, healing, and celebration as we honor those we've lost and bring together our loss survivors who are once again finding joy and happiness in their lives. We have special guests and events slated throughout the afternoon that are both fun but also heart-warming as we hear stories from some of our clients.  Our goal is to raise $100K so that we can continue to support people who feel alone in their grief and have nowhere to turn.  No father, mother, son, daughter, brother, sister, friend, or relative should ever have to face devastating loss alone.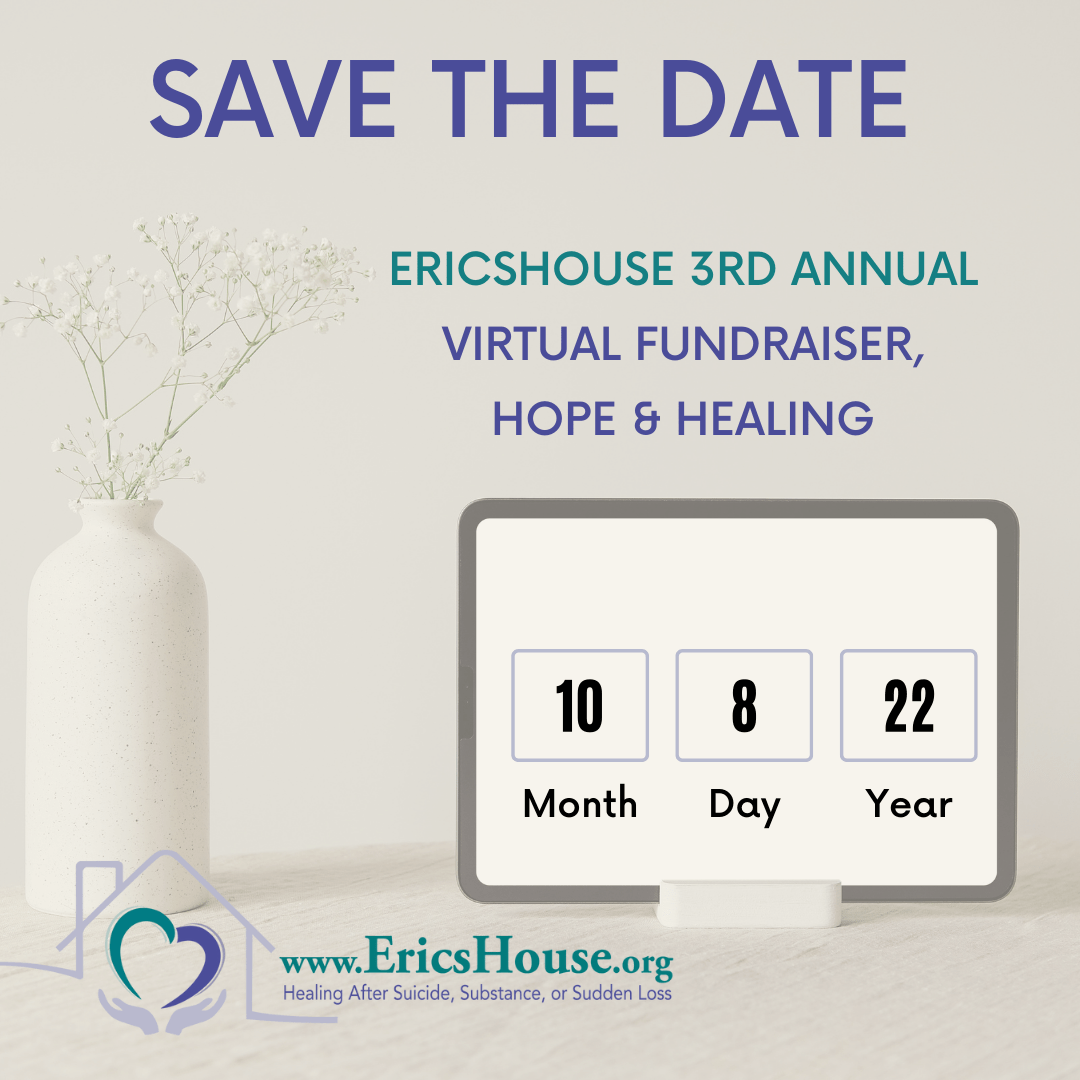 Please continue to check our website for up to date details.